Senior Management Team
Amanda Osborne
Interim
Chair/Board Member
Amanda joined the WCF board in September 2019 as we began our journey, bringing knowledge and skills that were perfectly aligned to support the federation in achieving its goals.
Her role as a Senior Executive Leader brings significant experience of operations and strategic leadership within the supported/sheltered housing/social care sector and the challenges of ensuring service quality and compliance of large teams over geographical areas.
Amanda has a passion for continuous improvement and business development and says – "I want WCF to continue to be an at scale provider and employer of choice for the Primary Care Services across its area of operations, and to continue to achieve strategic objectives."
Christine Sice
Quality, Assurance and Improvement Lead and CQC Registered Manager
Christine first joined WCF as an Advanced Nurse Practitioner in the Extended Access Service and in January 2020 joined the main office team, supporting the delivery of this service and overseeing and improving the Quality and Governance agenda.
With over 40 years' experience in the NHS working in tertiary, secondary, primary care and community services Christine has an incredibly broad range of clinical and operational roles to draw upon, and continues to work as an Advanced Nurse Practitioner in general practice today.
Christine says – "I am passionate about ensuring that patients receive the best care possible and that primary care is supported to achieve this. Working with the fantastic WCF team enables me to do this and to look at new and innovative ways to support my primary care colleagues and improve patient care"
---
WCF Board
Our board members bring a wealth of expertise to WCF and ensure we continue to meet our objectives and strive for even higher standards.
Sean Culloty
GP Partner,
Spinney Surgery
I have worked as a doctor since 1986 and a GP partner since 1998 having spent over 10 years in hospital medicine. I have always been interested in urgent and emergency care and have worked weekly in the GP out of hours service for about 25 years.
In 2018 I joined WCF as a board member and I am now the Medical Director. I have seen the Federation evolve from its infancy to the excellent clinical organisation that it is today.
I am very interested in effective teamwork and believe the future of primary care in the NHS involves working at scale for at least some areas that are currently dealt with by individual practices.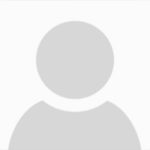 Dr Robert Stuart David Shields
GP Partner,
Great Staughton
I joined the WCF Board from the start as I wanted to see a fair and joined up primary care service that could work with hospital colleagues as efficiently as possible.
I was a GP commissioner and chaired the East of England GP commissioning network. I am currently serving on the service development committee for the Primary Care Respiratory Society.
I am hoping the Federation will help develop a new workforce to ensure primary care has a future.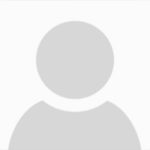 Izibeya Otobo
GP Principal,
Ramsey
I am a GP Principal working in Ramsey, Huntingdonshire and as I love numbers I am the finance lead at home, in our practice and also for West Cambs Federation.
Originally from London, I travelled during my time in the RAF before finally choosing to settle in Cambridgeshire and now live in Peterborough with my family.
Melanie Gearing
Practice Manager, Alconbury & Brampton Surgeries
After 17 years of working in general practice I have a wealth of experience and insight into patient needs and local healthcare. I have been a member of the WCF board since April 2021.
I help the Federation work with primary care to introduce new services and offer support in a way that benefits the GP practices and our patients. We strive to achieve informed decision making, working in collaboration with GP surgeries to ensure that the work we do best meets the needs of our patients.
Simon Stitson
Practice Business Manager,
Grove Medical Practice
I joined the WCF board in November 2019 and am Non-Executive Director of West Cambs GP Federation.
I have 17 years' experience as a GP Practice Manager so have been able to assist with the transformation and development of WCF into a high-quality provider of local support services to primary care.
The aim is for WCF to be the provider of choice for local support services to primary care and to be able to flex capacity to assist GP practices at times of high demand.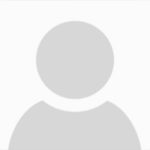 Trish Hawitt Palmer
Practice Manager,
Acorn Surgery
Having first worked for the NHS back in 1973 in Cumbria, Trish then took on various roles in other parts of the health system over many years before a change of career path.
Having worked for a time as a further education tutor and subsequently setting up her own independent training company for NVQs, Trish gained valuable experience in writing business cases, applying for awarding body status, finding premises and recruiting staff.
In 2004 a move to Cambridgeshire with family saw her secure a post with Huntingdonshire Primary Care Trust as Commissioning Manager after a brief break and in 2007 she became Practice Manager at Acorn Surgery.
Trish is committed to seeing WCF grow and develop – "I believe I have a range of skills and professional experience to bring to the WCF Board and relish the opportunity to work with colleagues to continue the growth and success of the organisation."